Recommended Air Conditioning Companies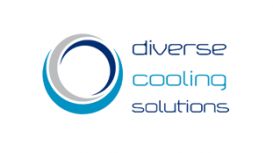 At Diverse Cooling we have been supplying, installing and maintaining commercial refrigeration, air conditioning and catering equipment throughout the UK for over 30 years. Whether you are an

independent retailer or part of a large group of companies, we pride ourselves on delivering exceptional customer service at all times. Our clients are given the individual attention required to provide a service and product which meets their needs.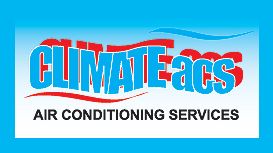 Climate Air Conditioning Services provide a complete service for all your air conditioning needs across Manchester, Cheshire and the North West. From initial free survey, installation and

commissioning, on-going maintenance, Climate Air Conditioning offers you expert technical support and impartial advice. We have over 20 years experience with leading air conditioning suppliers including; Airedale, Panasonic, Mitsubishi, Daikin, Toshiba and Fujitsu. Our clients include Commercial Office Premises, Retail and Leisure, Business users with Sensitive Data Handling requirements, Schools and Colleges.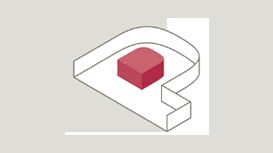 proiciairconditioning.co.uk
The Proici Refrigeration and Air Conditioning team draws on sector experience to offer its client's established, practical and solid product, installation and maintenance knowledge. By working with

the very best equipment produced by brand leading suppliers such as Mitsubishi Electric, we can ensure that every system we supply and install will be fit for purpose and fully guaranteed.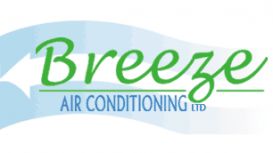 As the yearly temperatures rise, personal comfort is becoming more important to everyone, throughout the day and night, at home, work or in leisure time. Breeze is here to bring you this comfort by

making air conditioning affordable to everyone. We are an established company with qualified, conscientious staff offering a total service - from air conditioning design, sales and installation, through to maintenance and servicing.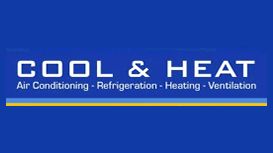 Cool and Heat are the first choice for air conditioning and refrigeration installation and maintenance services with a guaranteed 24 hour response. The Managing Director Marcus Walsh leads and directs

the company, ensuring that it provides the highest standards of service to its customers and delivers tailored air conditioning solutions to suit the customers' requirements. Whether reactive or planned maintenance services are required we provide cost effective solutions which meet our customers' requirements.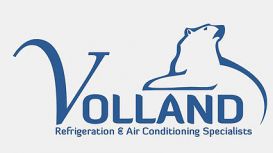 The name Volland was chosen after the Volland Family which the business revolves round. Previously the business was called RTIC, but as part of an image update, the name was changed to reflect its

ambitions. The first Volland was Terry Volland, an engineer who was taught by the American Air Force in the early 60s. After his time in the American Air Force he moved to Saudi Arabia where he maintained & repaired large Refrigerated & Air Conditioned systems at major hospitals. In 1997 he setup a small business in lincolnshire repairing & maintaining refrigerated equipment.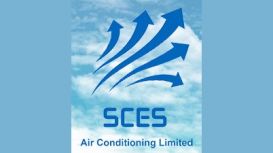 On these pages you will find solutions to all your air conditioning, dehumidification and heater needs, whether your seeking to buy, hire, or if you have equipment that's in need of repair or

service. If its air conditioning that you need, we stock all the major brands, from the fashionable LG Artcool and Mirror air conditioning ranges, through to the traditional Mitsubishi, Hitachi, Fujitsu and Toshiba air conditioning systems from Japan, and finally to the budget end air conditioning equipment for the very cost conscious.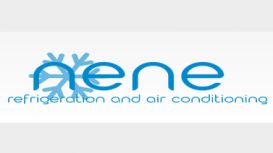 Why not let us take some of the strain off you & your equipment with our annual maintenance contracts? Thorough preventive maintenance is an ideal solution to prolong the lifespan of your equipment

and could save you money on replacement parts which can be expensive should they fail.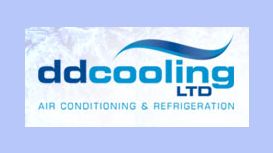 DD Cooling specialise in the installation, service and maintenance of refrigeration, refrigerated vehicles and air conditioning. Our services also include hiring portable cold storage. We are based on

the outskirts of Preston, Lancashire and we pride ourselves on our ability to accurately assess your requirements and deliver the right solution for you.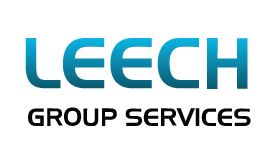 At Leech Group Services we employ skilled teams, dedicated project managers, comprehensive support systems plus top quality products to ensure we provide the best possible service and solutions to our

clients. If you would like to discuss further the full scope of our services or require any assitance please do not hesitate to contact us.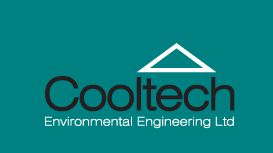 Since 1992 Cooltech has built an enviable reputation for design expertise in the installation of mechanical and electrical services, specialising in clinical air conditioning and ventiliation systems.

The company expanded and then formed a separate service and maintenance division to offer ongoing support services. Cooltech has continued to expand and is now recognised as a facilities services engineering provider.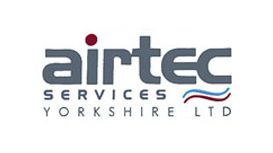 Airtec Services (Yorkshire) Limited has developed a reputation as efficient, reliable and professional within the air conditioning, heat recovery and ventilation industry, this only being made

possible through a thorough understanding of our clients' needs and requirements. Our services include design, installation, commissioning, service and maintenance.
Our business is all about you the customer and how we can meet your requirements and preferences in the most environmentally, cost efficient and effective way. Having this attitude towards client

needs from the first point of contact provides you with an unrivalled service which always endeavours to make the Evergreen Environmental experience a pleasant one. The Evergreen Environmental promise to all of its customers includes a full consultation on all enquiries, a comprehensive quotation submission, a second consultation to provide a full a understanding of your purchase, a project plan to suit your business throughout the installation.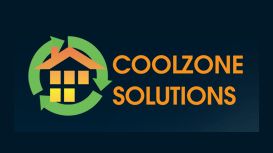 CoolZone Solutions Ltd is based in Grimsby, and provides a full range of refrigeration & air conditioning installation packages to the retail, public and commercial sector throughout Lincolnshire,

Yorkshire and Humberside. We offer competitive air conditioning installation for both domestic and commercial uses for clients in the Midlands and other surrounding areas; we can also provide our clients with a 24 hour emergency breakdown service, for those who are operating critical environments.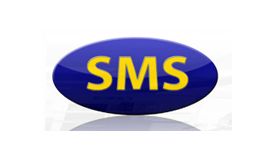 Spatial Mechanical Services is an established designer and installer of Air Conditioning and Ventilation systems principally involved within the hotel, leisure and retail sectors. With over 25 years

experience and an impressive list of corporate clients to our name, including a variety of leading hotel chains, we have established a reputation for providing an unparalleled high level of service based upon a commitment to quality, attention to detail and customer satisfaction.
---
Having an HVAC system installed at home and used on an everyday basis means you will need the help and assistance of your air conditioning company and installation provider, or any air conditioning company, at some point. No matter if it comes to installation, repair, or maintenance, working with a reliable and highly professional air conditioning company is important so you can enjoy a cost-effective and smooth-running HVAC system for many years. Even if your HVAC system is new and not in need of repair or replacement, an annual maintenance check is important. This is when you need the help of a reliable and reputable air conditioning company, in order to have the peace of mind that your HVAC system is running right and there are no additional issues that should be taken care of. No matter if your HVAC system is newer or older, either way, you will need to hire a consultant from an air conditioning company at some point. However, finding a truly professional and really reliable air conditioning company is sometimes a challenge. In today's article, we provide you with some food for thought about what are five of the main aspects and areas you should consider when looking for the right air conditioning company for your needs and requirements.
Air Conditioning Company: Licensing and Experience
One of the main factors that will determine your choice of an air conditioning company is the experience the company's team of experts have. The more experience an air conditioning company has and the more years it has been in the industry, the better. Of course, it is also important to pay attention to the fact that the air conditioning company should have experience at your very specific project, be it installation, maintenance, or repair, not just experience in general. Since your HVAC equipment is among the biggest investments in your home, your definitely want full assurance that you are getting the best value of service for your money, therefore you need a truly experienced and properly licensed air conditioning company and each member of this air conditioning company with the proper training and knowledge to take care of your project.
Therefore, when you are looking for the best air conditioning company, you should definitely pay attention to experience, licensing, also at least a minimal level of insurance that will protect you and the air conditioning company in case of an injury or accidental damage. Experience of the air conditioning company is very important not simply because it shows the longevity of time the air conditioning company is established on the market, but mainly because it shows the stability of the air conditioning company that indicates this air conditioning company contractor is doing things right. When searching for a good air conditioning company, do not hesitate to ask the prospective contractor about the certifications they have, what methods they use, what training the employees are getting, etc.
Air Conditioning Company: Home Evaluation
When looking for an air conditioning company, make sure to go for the contractor that provides you with a free home evaluation. This initial step is very important because it gives you the chance to have your home and HVAC system professionally inspected and the air conditioning company will be able to provide you with the best solutions for heating and cooling of your home, depending on its specifics. Furthermore, an air conditioning contractor should inspect the duct system for leaks, loose segments, insulation, keep in mind the number of windows in your home, know what the square footage of your home is, what type of insulation, etc.
Next, all the data collected during this initial home evaluation will give the air conditioning company important insight of what the best heating and cooling system are for your home and what they can recommend as the best solution. Next, the air conditioning company should provide you with a written estimate and this will give you the chance to compare costs, warranties, and energy efficiency among all proposals you get from different air conditioning company contractors. However, make sure that when you are choosing an air conditioning company, going for the lowest priced offer is not necessarily the best approach. At the end of the day, you are getting what you are paying for.
Air Conditioning Company: References and Referrals
Of course, one of the most effective ways to find a reliable and reputable air conditioning company is by checking different references and referrals. Word-of-mouth is a very effective approach in such cases, therefore we recommend you speak to your family, friends, and colleagues. Perhaps some of them will be able to provide you with recommendations on an air conditioning company they have recently worked with and they are happy with the job done. When getting recommendations for an air conditioning company, do not miss to ask if all jobs have been done on time and within the budget, as these two factors are also very important for determining whether you want to hire a particular air conditioning company or not.
Air Conditioning Company: Special Offers and Deals
Since an HVAC system is a pretty serious expense and investment for your home, you are also recommended to take your time and shop around for some special offers and deals. Often, special deals in the industry are seasonal, so if you are not in a rush of finding an air conditioning company quickly, you can wait for a while to get these good deals from an air conditioning company.
Air Conditioning Company: Efficiency
When it comes to an HVAC system, efficiency is very important and one of the main factors that will determine your choice. Therefore, make sure to consult with your air conditioning company and share that you are looking for the most efficient equipment that meets your budget. A reliable and experienced air conditioning company will be able to provide you with recommendations on what to choose and tips for how to get the most for your money. Choose a reliable and professional air conditioning company and you will be able to benefit from a lot.
Air conditioning company: Licensing and experience
Air conditioning company: Home evaluation
Air conditioning company: References and referrals
Air conditioning company: Special offers and deals
Air conditioning company: Efficiency