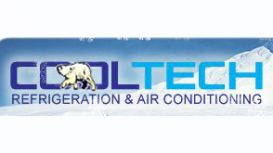 Cooltech Refrigeration & Air Conditioning Ireland is one of the leading specialists in the field of Refrigeration, Air Conditioning and Cold Storage Systems for Industrial and Commercial Property Owners.
Operating out of our offices situated in Newry, County Down. Our commitment is to provide a professional service to our Northern Ireland and Ireland customers.
---
Contact Details
A 1 Air Conditioning
7b, Springhill Road, Carnbane Industrial Estate
Newry, County Down
BT35 6EF
Get Directions
Show map
Services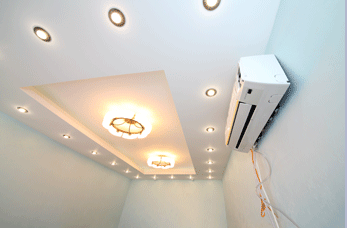 Energy efficient air conditioning installation in Ireland Commercial refrigeration units.
Thinking about having an air con system installed in your workplace?
Cooltech Refrigeration installs energy efficient air conditioning to create a comfortable environment with the right temperature and humidity. With our air conditioning systems, you can benefit from clean, fresh air without exposure to draughts or noise. Please do not hesitate to contact Cooltech Refrigeration today for a full consultation and recommendations about which is the best air conditioning system for your commercial or industrial business establishment.
Invertor powered units:
The Air Conditioning Industry is currently undergoing a global change with the introduction of inverter technology. In order to satisfy EU directives on CO2 emissions, a range of energy efficient equipment has been introduced. The new technology moves away from the traditional 'fixed speed' compressor and concentrates on the latest 'invertor' drive compressors.
Invertor units offer the following benefits:
Reduced power consumption compared to fixed-speed units (approx 70%).
Higher energy efficiency ratios.
Use of an environmentally friendly refrigerant (R410a).
Greater separation distances between indoor and outdoor units.
Variable cooling & heating outputs.
Smaller pipe work (less builder work required).
Lighter, smaller condensers.
More efficient temperature control (with less draughts and noise).
Single-phase supply required (no need for 3-phase supply).
Tax benefits:
Under new legislation, Enhanced Capital Allowances enable a business to claim 100% first year allowances on their spending on qualifying energy saving plant & machinery. Businesses can write off the whole of the capital cost of their investment in this equipment against their taxable profits of the period during which they made the investment. This can deliver a helpful cashflow boost and shorten payback period.
Reviews and Ratings
We do not have any reviews about A 1 Air Conditioning available right now.