Recommended Air Conditioning Companies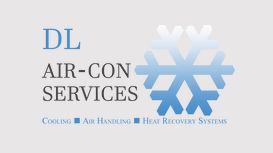 We are a SME Air Conditioning business we offer a full package including service, installation and maintenance for our customers. We cover the North West and North Wales. We can also carry out

refrigeration projects if customers require.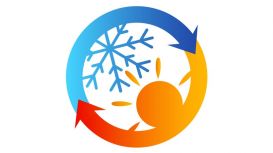 ASJ Airconditioning offers a complete air conditioning service which covers both, comfort, cooling and refrigeration. we work within various environments, these are, commercial, retail, industrial,

hospitality and domestic. our qualified engineer will undertake full installation, service and maintenance of the systems.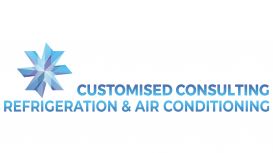 Air Conditioning, Refrigeration & Heat Pump Installation, Commissioning, Maintenance, Repair, Decommissioning and TM44 Air Conditioning Energy Inspection Services covering Weybridge, Woking,

Guildford, Surrey, South East & Greater London with over 22 years experience. We provide free, no obligation site surveys and quotes aimed at meeting your quality, time and budget requirements.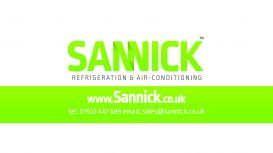 Sannick Ltd are air conditioning, refrigeration, ventilation and heat pump specialists. We can design, supply, install and service your equipment to ensure it is working as efficiently as possible.

Our Aim The aim is to provide a service that exceeds the client's expectations by providing a professional and very high standard of work at a reasonable cost.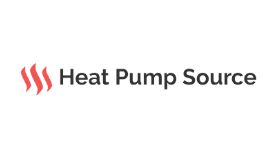 Heat Pump Services Across the UK. Ground Source & Air Source. Installation, repair, servicing & maintenance. Expert Heating Engineers. Free Quotes. We are a group of experienced heat pump installers

and heating engineers with a passion for renewable energy. Our group of heat pump installers hold a range of different accreditation and certifications.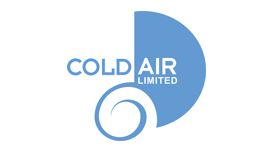 Cold Air Ltd. is one of the leading air conditioning service providers in Southern England, with over 30 years of experience in meeting all of its customers heating and cooling needs while providing

the highest standards of service. In order to be as responsive and available as possible to our customers, we limit our services to Southampton and all areas within a 40-mile radius of Eastleigh, Hampshire. This allows us to give our customers the dedicated service and attention that has built our reputation for outstanding workmanship and top-notch customer care.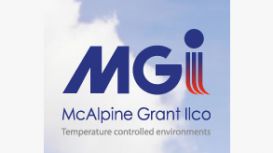 Environmental temperature control company solely focused on providing the best in cooling, air-conditioning and refrigeration solutions for businesses & public organisations. With wide-ranging

experience of installations across all types of commercial & residential environments, we offer the very best in air-conditioning, cooling & heating solutions.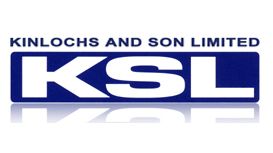 KSL Air Conditioning and Refrigeration are an established family run business that specialise in the supply, installation, repair, service, maintenance, call outs and commissioning of all types of

refrigeration and air conditioning throughout Kent, London and the UK. KSL Air Conditioning and Refrigeration began operations in 2000 and have since built up a reputation for being a professional and reliable contractor both within the industry and among our loyal customers.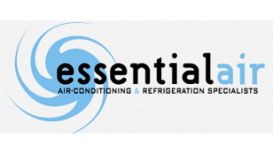 Essential Air Ltd have years of experience in the air conditioning and refrigeration industry. Our approach is to offer you efficient air conditioning and commercial refrigeration solutions whatever

the project. We are committed to giving you the benefit of our expertise in commercial, domestic and office air conditioning installation, repair and maintenance solutions. Including bespoke design and installation packages within budget together with after sales service.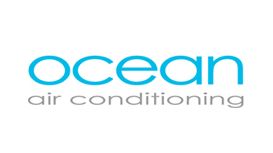 At Ocean we deliver professional air-conditioning services from our initial consultation to installation. With over 25 years' experience in the air conditioning industry we bring skills and expertise

to provide the right solution every time. With a fully skilled team of engineers working with a range of products from the world's leading manufacturers we can transform your environment and also show you how to make both energy and cost saving benefits.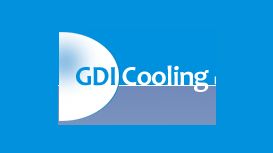 GDI Cooling is an Air Conditioning and Refrigeration company providing a service to commercial businesses and the hospitality industry. We're situated in Banbury, close to the M40, and not only do we

serve the local businesses but are accessible to Gloucestershire, Oxfordshire, Warwickshire, Buckinghamshire, Midlands and extend out to London, if we can get there, we'll do it.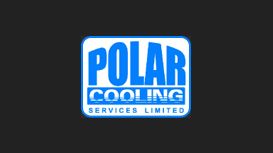 We are an expanding business specialising in the installation, service and maintenance of Air Conditioning and Refrigeration systems. Our head office is based in Ashford (Kent), we have undertaken

works on sites all over the UK. Our Directors and Senior Engineers have over 100 years experience in the trade, working on sites such as the large supermarkets, petrol stations and central London banks.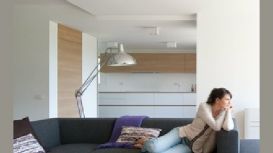 eastbourneairconditioning.co.uk
For over 20 years Crystal Air Conditioning have expertly installed air conditioning systems all over the south east of England. Our new office is based in Eastbourne, this allows us to provide a local

service to Eastbourne and surrounding areas. We can supply & install all makes of air conditioning units currently on the market. We are registered installers for Daikin and Mitsubishi. All our engineers are fully qualified. We also carry out repairs & service and can provide a fully planned maintenance programme for all air conditioning and heating equipment.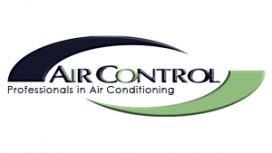 Air-Control is the South's leading air conditioning and ventilation specialists operating within the commercial, industrial and domestic sectors. We have gained a wealth of experience accommodating

the requirements of our clients who include end users and contractors alike. We design and install all of our air con and ventilation systems from small domestic air source heat pumps to data room cooling systems and large commercial office multi-unit VRF air conditioning systems. We offer a full and comprehensive service second to none carrying out air conditioning in Southampton.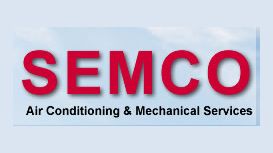 Semco Building Services Ltd has been developed over the years with a long-term commitment of our personnel to the Company. This is reflected by our results in obtaining continuing Customer

Satisfaction with our technical expertise. From our conception we have set out to provide a quality operation to efficiently carry out the design, installation and maintenance projects within the building services sector.
---
Having an HVAC system installed at home and used on an everyday basis means you will need the help and assistance of your air conditioning company and installation provider, or any air conditioning company, at some point. No matter if it comes to installation, repair, or maintenance, working with a reliable and highly professional air conditioning company is important so you can enjoy a cost-effective and smooth-running HVAC system for many years. Even if your HVAC system is new and not in need of repair or replacement, an annual maintenance check is important. This is when you need the help of a reliable and reputable air conditioning company, in order to have the peace of mind that your HVAC system is running right and there are no additional issues that should be taken care of. No matter if your HVAC system is newer or older, either way, you will need to hire a consultant from an air conditioning company at some point. However, finding a truly professional and really reliable air conditioning company is sometimes a challenge. In today's article, we provide you with some food for thought about what are five of the main aspects and areas you should consider when looking for the right air conditioning company for your needs and requirements.
Air Conditioning Company: Licensing and Experience
One of the main factors that will determine your choice of an air conditioning company is the experience the company's team of experts have. The more experience an air conditioning company has and the more years it has been in the industry, the better. Of course, it is also important to pay attention to the fact that the air conditioning company should have experience at your very specific project, be it installation, maintenance, or repair, not just experience in general. Since your HVAC equipment is among the biggest investments in your home, your definitely want full assurance that you are getting the best value of service for your money, therefore you need a truly experienced and properly licensed air conditioning company and each member of this air conditioning company with the proper training and knowledge to take care of your project.
Therefore, when you are looking for the best air conditioning company, you should definitely pay attention to experience, licensing, also at least a minimal level of insurance that will protect you and the air conditioning company in case of an injury or accidental damage. Experience of the air conditioning company is very important not simply because it shows the longevity of time the air conditioning company is established on the market, but mainly because it shows the stability of the air conditioning company that indicates this air conditioning company contractor is doing things right. When searching for a good air conditioning company, do not hesitate to ask the prospective contractor about the certifications they have, what methods they use, what training the employees are getting, etc.
Air Conditioning Company: Home Evaluation
When looking for an air conditioning company, make sure to go for the contractor that provides you with a free home evaluation. This initial step is very important because it gives you the chance to have your home and HVAC system professionally inspected and the air conditioning company will be able to provide you with the best solutions for heating and cooling of your home, depending on its specifics. Furthermore, an air conditioning contractor should inspect the duct system for leaks, loose segments, insulation, keep in mind the number of windows in your home, know what the square footage of your home is, what type of insulation, etc.
Next, all the data collected during this initial home evaluation will give the air conditioning company important insight of what the best heating and cooling system are for your home and what they can recommend as the best solution. Next, the air conditioning company should provide you with a written estimate and this will give you the chance to compare costs, warranties, and energy efficiency among all proposals you get from different air conditioning company contractors. However, make sure that when you are choosing an air conditioning company, going for the lowest priced offer is not necessarily the best approach. At the end of the day, you are getting what you are paying for.
Air Conditioning Company: References and Referrals
Of course, one of the most effective ways to find a reliable and reputable air conditioning company is by checking different references and referrals. Word-of-mouth is a very effective approach in such cases, therefore we recommend you speak to your family, friends, and colleagues. Perhaps some of them will be able to provide you with recommendations on an air conditioning company they have recently worked with and they are happy with the job done. When getting recommendations for an air conditioning company, do not miss to ask if all jobs have been done on time and within the budget, as these two factors are also very important for determining whether you want to hire a particular air conditioning company or not.
Air Conditioning Company: Special Offers and Deals
Since an HVAC system is a pretty serious expense and investment for your home, you are also recommended to take your time and shop around for some special offers and deals. Often, special deals in the industry are seasonal, so if you are not in a rush of finding an air conditioning company quickly, you can wait for a while to get these good deals from an air conditioning company.
Air Conditioning Company: Efficiency
When it comes to an HVAC system, efficiency is very important and one of the main factors that will determine your choice. Therefore, make sure to consult with your air conditioning company and share that you are looking for the most efficient equipment that meets your budget. A reliable and experienced air conditioning company will be able to provide you with recommendations on what to choose and tips for how to get the most for your money. Choose a reliable and professional air conditioning company and you will be able to benefit from a lot.
Air conditioning company: Licensing and experience
Air conditioning company: Home evaluation
Air conditioning company: References and referrals
Air conditioning company: Special offers and deals
Air conditioning company: Efficiency