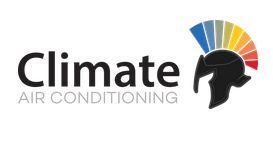 In 1995, Climate AC was established by Gerald Seager. The company has grown from strength to strength due to our desire to continually improve our service and abilities. This drive to undertake a wide range of work has allowed us to hone a unique set of skills and engineering abilities, which ensures that our customers are provided with an unrivalled service.
With a diligent and expert approach to our work, we are focused on providing our customers with a reliable and friendly service. By striving to offer the best service for an affordable price, our level of customer satisfaction is very high. We understand that you are only as good as your last job and that a bad word travels quicker than a good one.
Since our modest beginning, we have undertaken an extensive range of services from small installations to specialist site solutions. Regardless of the size of task in hand the same focused, meticulous and expert approach is adopted.
---
Reviews and Ratings
Very happy with the work completed and the service provided. From the initial survey through to the completion of work, everything has been prompt and thorough. Most importantly the integrity and honesty of the service engineer during the survey when advising on the work required. I would have no hesitation in recommending Climate Air Conditioning Ltd to friends, colleagues and business partners.
We confidently recommend Climate Air-conditioning, whose Gerald Seager proved a highly knowledgeable, experienced and affable expert in the field of modern heat-exchange systems, associated pumps and control-mechanisms. Nothing is too much trouble for Gerald and his team, who on short notice swooped in to resolve a repetitive crisis and steer us in the right direction to avoid future problems. Top-rate service at reasonable fees.