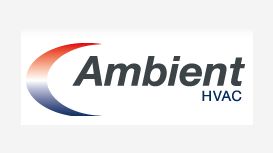 Ambient HVAC (previously known as Ambient Air Conditioning UK) was established in 2004 and since then has developed a team with extensive experience in air conditioning design, installation and problem solving gained while working with several major players in the air conditioning field.
A combination of extensive installation experience and specialist engineering and design expertise enables Ambient to view projects from an engineering perspective, developing creative solutions to challenging situations. Each project is carefully analysed and, whenever appropriate, challenged to ensure that the most effective and efficient solution is developed.
From here, Ambient continues to provide its expertise and support to clients across the UK. From industrial and petrochemical companies, major property developers, multiple retailers and public sector organisations to leisure and residential concerns, Ambient is resourced to respond quickly and efficiently to both existing and new clients, whatever their cooling, heating or ventilating needs.
Contact Details
Ambient Air Conditioning
14-17 The Old Offices, Urlay Nook Road, Eaglescliffe
Stockton on Tees, County Durham
TS16 0LA
Get Directions
Show map
---
Services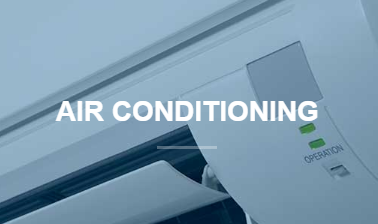 Air conditioning is the favoured technology to provide combined heating and cooling solutions for office, retail and leisure. It is available in many different forms dependent upon the requirement of the building and its occupancy.
Ambient's in-house team designs, supplies and installs high performance, energy efficient and highly cost-effective heating and cooling solutions throughout the UK.
Inverter systems optimise the efficiency and accuracy of the cooling and/or heating system, which is achieved by controlling the speed of the compressors. This in turn modulates the capacity of the system to match the exact load/duty required.
Inverter products are so efficient and environmentally "friendly" that the government encourages such installations by allowing businesses to claim an Enhanced Capital Allowance (ECA), making it a very tax efficient purchase indeed. For further information please refer to the ECA's website.
The heating function of this form of heating is known as a heat pump, which is exceptionally efficient to run, and results in low power consumption, low carbon emissions and low running costs. The efficiency of the system is quantified by the COP (the ratio of power in to power out):
1kW power in (electricity) = 4kW heat out, or a COP of 1 to 4
These COPs can be recorded in excess of 1 to 6 pending good design, operation and conditions .
Variable Refrigerant Flow (Vrf) Heat Recovery Systems:
This type of system offers the additional advantage of energy (heat) recovery, which offers significant energy saving opportunities. The heat recovery (VRF) system can be installed into the majority of new and existing buildings, and consists of a number of indoor units connected to a central outdoor unit offering simultaneous heating and cooling capability to each individual indoor unit (as required by the occupant).
Energy savings are achieved as follows:
If one side of the building is in direct sunlight causing the area to require cooling to achieve a comfortable temperature, then the likelihood is that the other side of the building is in the shade and requires heating
The VRF heat recovery system cools the sunny side of the building by absorbing the heat, then transfers that 'waste' heat into the area at the shaded side of building, providing 'free' heating.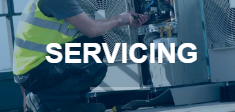 Ambient know the importance of climate control at all times of the year both within the workplace and at home. From design and installation to preventative maintenance and air conditioning repair our team of highly skilled technicians will deal with all your needs quickly and efficiently.
Reviews and Ratings
We do not have any reviews about Ambient Air Conditioning available right now.