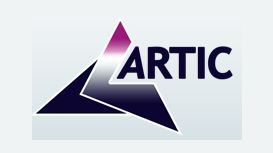 We understand that the primary offer of a proactive, flexible, responsive and informative 24 hr maintenance and repair service is business critical to our customers. With Artic this is a given and it enables our clients to focus on what they do best - THEIR CORE BUSINESS - while we take care of the rest.
Artic is structured and equipped to provide highly trained, skilled and motivated mobile and static resources that are fine tuned to suit our customer base and their 24hr business operations. Unlike an inhouse delivery model our resources are precisely allocated to suit the nature and complexity of each client site. They are not a fixed overhead - but are deployed to suit specific service levels.
As a company we are proud of our growth. This is based on the ever evolving and diverse maintenance and installation packages we can provide. We are aware that our expertise and ability to consistently deliver has been the driving factor for our increasing customer base.
However, internally, continued growth will always be measured and in-line with our commitment to provide the personal service. We understand the FM and M&E market and know that to continue to be a leading service provider we will always adopt a pro-active and at times exclusive approach to all our operations.
---
Reviews and Ratings
We do not have any reviews about Artic Building Services available right now.