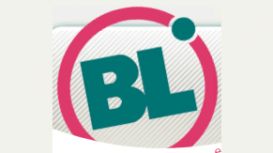 BL Refrigeration and Air Conditioning, formed in 1977 with a small workforce and a mostly service and maintenance workload, has grown to become a leading design contractor in the Province.
In the past thirty years BL have been involved in many innovative applications of refrigeration and air conditioning equipment. BL have seen air conditioning grow from a niche specialist market to the position today where air conditioning is almost a utility, especially in modern offices, hotels and retail outlets. The emergence and growth of Variable Refrigerant Flow (VRF) systems has had a huge impact on the use of air conditioning systems for heating and cooling buildings.
BL have worked with many of the major manufacturers of these systems over the years giving our application, installations and service engineer's wide experience with these products. BL have formed a relationship with Toshiba who have a huge and innovative product range which allows us to offer efficient, reliable and aesthetically pleasing solutions to almost any air conditioning problem.
Many of our National Clients have "preferred supplier" relationships with manufacturers and to provide the services they require our team is able to support: Toshiba, Daikin, Mitsubishi and Sanyo. Our engineers have been trained on all these manufacturers equipment are also well versed in the operation of "applied products" such as process chillers, dehumidifiers, close control equipment and Data Centre cooling.
---
Contact Details
B L Refrigeration
Unit B2, Sydenham Business Park, 17 Heron Road
Belfast, County Antrim
BT3 9LE
Get Directions
Show map
Services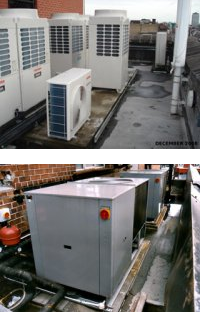 The latest government initiative 'Air Conditioning Inspections' have been with us for some years but only came into force for systems between 12kW and 250kW on the 4 January 2011. Having an air conditioning inspection has been a legal requirement since that date.
Further information on air conditioning inspections.
BL Refrigeration and Air Conditioning can provide air conditioning inspections and reports across the full range of simple and complex systems and would be happy to discuss the legislation as it applies to your systems and to produce a quotation for the inspection and report if applicable.
Under the Energy Performance of Buildings Directive (EPBD), an air conditioning inspection must be carried out and the report prepared in line with TM44 by an accredited energy assessor.
The purpose of the inspections is to identify inefficiencies in the design, function or control of air conditioning systems.
The inspection report will highlight where and how improvements in efficiency can be made thus providing the opportunity for reduced running costs.
Many kinds of air conditioning systems from simple split systems through larger VRF systems and those using chillers and air handling units all fall within the scope of the legislation.
We should point out that the legislation applies only to those systems that are used to provide 'comfort cooling'. Refrigeration for cold stores and for process applications are excluded.
Reviews and Ratings
We do not have any reviews about B L Refrigeration available right now.