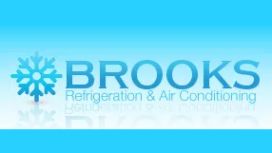 Brooks Refrigeration & Air Conditioning is based in Cardiff and specializes in providing Refrigeration and Air Conditioning services to the commercial sector, our clients include Hotels, Restaurants, Offices, Pubs and Hospitals. Our Refrigeration and air conditioning design will provide you with refrigeration and cooling systems that will best suite your needs.
As well as designing and sourcing the right systems to meet your needs we also have a team of highly trained engineers available 24 hours a day, 365 days a year, ready to assist should you require it. Our aftersales team and contract maintenance allow you to get on with running your business safe in the knowledge that we are on hand to look after your equipment.
We are strategically placed in the city of Cardiff close to the M4 corridor and A470. This convenient location gives us easy access to the main commercial and industrial centres across South Wales. Our engineers are in constant touch with the office via mobile phones. This enables us to monitor the work situation and control their movements to meet your needs. This means that we are always within easy reach of our customers – vitally important when you could be quite literally "losing your cool"!
---
Services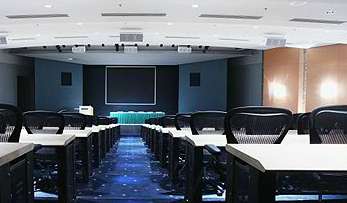 We have experience in the design of air conditioning systems, as well as air conditioning installation covering a wide range of applications, all requiring different solutions. For example, in complete office blocks we can install state of the art VRF air conditioning systems, including heat recovery, to provide free cooling or heating. Alternatively we can service a complete building with concealed ducting which we have specially designed and manufactured to meet our specification.
Experience & Knowledge:
It's our business to make sure that when the pressure is on and the temperature begins to rise that our air conditioning systems keep you cool and clear.
Firstly, our experienced design team will meet with you to discuss your requirements. Then, with the aid of our computerized design program we will calculate the cooling, and if required, the heating duties to meet your needs.
Purpose Built:
We have created purpose designed installations to meet the high filtration requirements of operating theatres through to the low noise requirements of conference and lecture theatres. Similarly, we are also experienced in the design and installation of purpose built, positively pressurized systems for control rooms.
At the other end of the scale we can provide highly efficient, individual split systems. To ensure a quality and reliable system we only use air conditioning equipment manufactured by market leaders which has proved its value and wort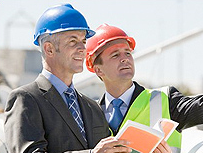 We can design and operate a refrigeration or air conditioning maintenance program tailored to individual customer requirements, from single site to companies with more that one site.
Brooks Refrigeration & Air Conditioning prides itself in being an expanding company which has maintained its commitment to personal service and customer care.
The reason for this success is because our computerised database tracking system helps us spot potential problems before they occur. This reduces the number of emergency call outs, thus improving our efficiency and productivity and consequently our service to you.
Reviews and Ratings
We do not have any reviews about Brooks Refrigeration available right now.