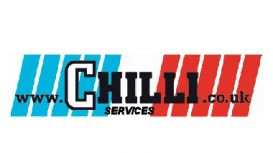 Chilli Services is an independent industrial heating and cooling engineering company. We provide the highest industry standards in the commercial refrigeration, heating and air conditioning industry. To achieve this we offer the same high level of service to all our customers at a local and national level.
Chilli's Customer Service is second to none, we have the systems, processes and qualified engineers to ensure our customer needs are met daily. Customer satisfaction is Chilli's priority, which is why we retain many customers year on year and our reputation has led to the acquisition of many new customers.
High quality service, reliability, trustworthy and value for money, is our customer ethos, which is evident by our many long standing customers. Key Strengths - Chilli is a well established, profitable family business, with a loyal customer base, retaining a high level of repeat business, particularly through a number of repeat customers, and have found if a customer tests out another business for the same service provision, they return to Chilli within a short period.
---
Contact Details
Chilli Services
Station Road Industrial Estate, Unit 31
Mauchline, East Ayrshire
KA5 5EU
Get Directions
Show map
Reviews and Ratings
Over 40 years of serving Sandyford Foods on installation, service and repairs, Chilli worked to provide a prompt and professional service, round the clock, on refrigeration, electrical, vacuum, compressed air, ventilation, air conditioning, and production equipment. The knowledgable and flexible team worked to strict deadlines and proved an effective and efficient supplier.
Chilli installed all of our air conditioning and process cooling equipment during our initial build phase in 1988. They have carried out our preventative maintenance to a high level since. On the odd occasion of a breakdown they respond well within our Service Level Agreement.