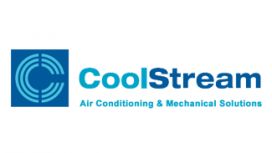 CoolStream is a family business providing air conditioning maintenance solutions to every industry sector in Bristol, Swindon and surrounding areas. The team shares a dedication to each project and offers an exceedingly high level of personal service, integrity and honesty.
Our services include full system design, supply, installation and commissioning, from a single split system to larger multi/VRV applications; old unit removal (ensuring safe, legal disposal of waste refrigerants) and existing unit relocation.
As concern grows day on day regarding climate change and the environment, CoolStream are firmly committed to environmental responsibility. We recognise that our business activities are inextricably linked to the global environment and thus managing our impact on the environment is one of our priorities.
We aim to promote sustainable development to our customers through highly efficient, innovative and resource saving products/technologies and environmentally conscious services. Our employees are trained to be environmentally aware and encouraged to consider for the environment at every level of our operations.
Feel that Coolstream are the company for you? Then please don't hesitate to content our friendly and experienced staff today via our contact page or call us today on 0117 957 2988. We look forward to hearing from you.
---
Reviews and Ratings
This has been the easiest year for air conditioning maintenance in our stores I've ever had.
I was impressed with the good tidy professional installation carried out by CoolStream. I've received all the relevant manuals and certificates.