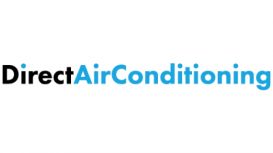 Direct Air Conditioning is a modern air con company who strive to offer the best customer satisfaction. Be it raining or shining, snowing or sleeting, air conditioning is an affordable way to regulate the climate in your home with a simple touch of a button.
As Daikin and Mitsubishi main agents, we fit the best air conditioning on the market at a competitive price, so you can be sure when heating, cooling or de-humidifying your home, you're in safe hands!
---
Services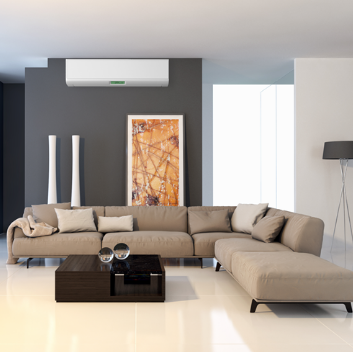 Bedrooms, Lounges, and Home Offices:
Within ten years, air conditioning for cars has gone from being a luxury item to now not being able to find a car without air con as a standard feature. The same can be said for our homes, and in the next 10 years, nearly all homes will have the same fantastic benefit. And why not? We've all lain awake at night, struggling to sleep due to the heat and humidity on summer's nights. We've all lain in bed, trying to figure out what else we can get over ourselves to keep us warm when the boiler has not done the trick.
And let's not get started on offices! They are always subject to either excessive heat or lack of warmth, lowering productivity across the nation! Wouldn't it be nice not to have to worry about the temperature in your house or how much it could be costing you? With air conditioning you can make that change and create a much more inviting home to be in for a relatively small outlay. We have found that to run air conditioning constantly all year round in one room costs around £70 and this will only get cheaper as technology helps us create more and more efficient units.
Conservatories:
The only downside to these lovely additional rooms within your home is the excessive heat gain and the excessive heat loss which is normally unavoidable. Direct Air Conditioning however, can offer stylish and economical air conditioning systems that will give you an effective and efficient solution to both heat buildup and excessive heat loss in your conservatory. Instant results can be noticed with a flick of a switch, immediately making your conservatory a much more inviting environment to relax in.
The clever addition is that modern air conditioning unit also provides instant heat on demand. By using a heat pump which extracts low temperature energy from the environment and increasing its temperature for heating purposes, our system allows all year round use of your conservatory. Due to the way they work they are commonly 5 times more efficient that fossil fuel boilers and are more than capable of completely warming your house completely, even during the lowest winter temperatures. The increasing popularity of these heating systems is reflected by their overwhelmingly successful application in the cold climates of Scandinavia. These units are so economical to run; the government are encouraging their use by reducing VAT to 5% for domestic installations.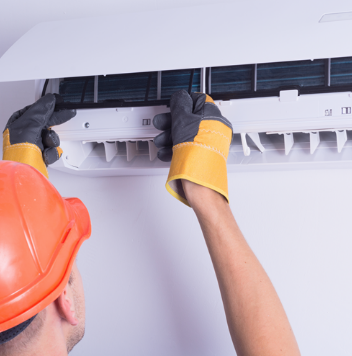 Direct Air Conditioning is in partnership with Daikin Air Conditioning who are the experts in providing fast and efficient solutions for your air conditioning requirements in small, medium and large businesses. Our promise to deliver customised solutions that are suited to your environment and budget, helping to create a more comfortable and welcoming surrounding for your employees, customers and visitors.
We have lots of experience of installing commercial air conditioning as we were the main contractors for a lot of major companies including La Senza and Ryman and KFC in Leicester Square, London. We are well used to working around hours of food chains and also in the centre of busy towns and cities.
Every project is individually engineered, ensuring that you receive the very latest, the most energy efficient systems available with a strict environmental concern. We are additionally able to offer a turn-key solution by doing the whole project without the need for you to employ any other contractor.
Regardless of whether you have a large office space, a factory, or a small working environment, Direct Air Conditioning can provide you with a tailor made selection of units that work for the space you have and around your needs. If you have limited ceiling space there are plenty of different wall mounted types of air conditioning units and vice versa. Moreover, if you need the air conditioning units to fit in with the current decor that that is not an issue. Air conditioning units can be hidden away out of sight behind grates if needs be although there are hundreds of designs in all sorts of shapes and sizes too.
Reviews and Ratings
We do not have any reviews about Direct Air Conditioning available right now.