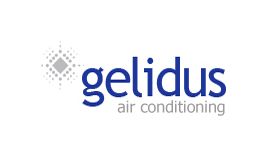 We offer the design, sale, installation, repair and maintenance of a wide range of air conditioning equipment for computer rooms, offices, shops, restaurants and other retail premises, with our experienced technicians and support staff providing a quality of service and attention to detail that we are confident you just won't find elsewhere.
We also offer competitive maintenance agreements for the upkeep of all types of air conditioning equipment from split systems to water chillers, and a 24 hour emergency breakdown service for those clients operating critical environments.
A high level of technicial competance, together with a common sense approach and our core values of honesty, intergrity and excellent customer service has served us well through our 18 years of trading, positioning us today as one of the leading air conditioning Companies in the UK.
We offer the design, sale, installation and maintenance of a wide range of air conditioning and ventilation equipment. Supported closely by our partner companies, we are also able to offer the installation and maintenance of commercial heating, electrical and control systems, which are all co-ordinated in the same efficient manner.
---
Reviews and Ratings
Thanks for your help with the AC. I thought you may appreciate some feedback.Your guys arrived on time, were very courteous (even switching the drill off when the phone rang), took the time to discuss exactly where we wanted the unit, fully tested the system once installed and explained its operations to us before leaving.They gave a very good impression of Gelidus.