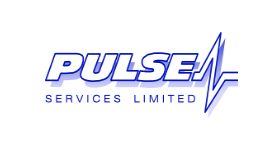 Pulse Services is a national building services contractor, established in February 1987. We cover the whole of the UK and Wales, operating from our offices in Wells in Somerset and Stevenage in Hertfordshire. We provide a large range of services including planned preventative maintenance, design and installation of Air conditioning, Heating, Ventilation and many more.
We act both as a sub-contractor and a main-contractor, we are routinely involved in contracts and projects worth hundreds of thousands of pounds. We have become a trusted and integral part of high profile specialist industries such as the air conditioning of datacentres for the telecomms industry and also a major maintenance provider to the retail industry.
Services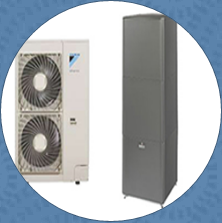 Domestic:
An air conditioning system in your home would not only create a perfect atmosphere but help you to do your bit in reducing your CO2 emissions.
We have provided many homes and conservatory's with air conditioning systems, in most cases we would recommend wall-mounted or void-mounted split -systems. These systems consist of an outdoor condensing unit and an indoor evaporating unit. The systems have a reverse-cycle heat pump mode, which means that they can pimagesrovide very efficient heating in addition to cooling.
The systems usually use R410a refrigerant which is a modern refrigerant and not harmful to the environment. The systems are inverter driven which makes them extremely efficient to run. We provide domestic services to the south of the UK, it would not normally be cost effective to install a domestic system outside the south, due to the cost/time of travelling, but we would still be pleased to provide a quotation.
Commercial:
The right environment at work is crucial, for both your customers and your employees. We can help you create perfect conditions where people feel comfortable, which in turn promotes productivity. We may also be able to help you save money through clever design and correct selection of equipment.
We have a great deal of commercial and retail installation experience, whether you have a multi-storey office block or a small high street shop you can rest assured that we have the knowledge and expertise to guide you in the right choice of HVAC equipment. We routinely install systems ranging from small split air conditioning systems to large centralised chilled-water systems and ducted packaged units, utilising the latest technologies such as free-cooling, heat-recovery systems, inverter motor control and complex building management systems.
We offer a full design consultancy package as standard, or if you have an external consultant involved in your project, then we can act purely as a contractor. We can advise on the environmental considerations of your installation and advise equipment which qualifies for ECA incentive grants. We are happy to provide tendered prices for large contracts and will endeavour to turn prices around inside a week where possible.
Reviews and Ratings
We do not have any reviews about Pulse Services available right now.