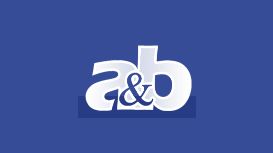 A&B Refrigeration And Air Conditioning is a company that believes in providing Total Solutions, from design through to commissioning and maintenance, working in partnership with the customer. Our refrigeration and air conditioning solutions enable end users to reduce energy consumption and drive down lifecycle operating costs.
A&B Refrigeration has been serving our customers for many years with design and service experience in a wide range of products; customer service is at the heart of all we do. Our experience, knowledge, professionalism and service standards set us apart from others and enable us to have a flexible approach to projects and working relationships. We provide a 24/7 backup service for all our customers throughout N. Ireland and S. Ireland.
As A&B Refrigeration is manufacturer independent, we can source a wide range of equipment which best suits the customers' needs and budget. Our integrity is our most vital product. Our customer relationships are critical to our success. We also ensure the health and safety of our staff and customers, and reduce energy consumption to protect the environment where we can. Our staff take pride in what they do and endeavour to meet the customers' requirements at all times.
---
Services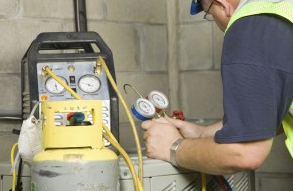 A&B Refrigeration & Air conditioning offers a range of Preventative Maintenance contracts to their customers across Ireland. These contracts are customised to suit their business type and needs. By taking out a maintenance contract you will see a difference in the running costs of your equipment. Service calls will be reduced and you will save in the long run with a maintenance contract.
If a Preventative Maintenance contract is not for you, then we can still offer a very competitive breakdown service where we can respond to a problem if and when it happens.
If you wish to have a survey of you business to see how you could save on running costs and call outs don't hesitate to contact our office were you can get all the information on a maintenance contract.
At A&B Refrigeration we have teamed up with different personnel across Ireland to enable us to provide the best possible customer service if something goes wrong. These are the fixed locations of the teams however we travel to you wherever you may be, dispatching where possible the nearest technician. If you have any issues with the care provided please don't hesitate to ring us on the number included in the contact section.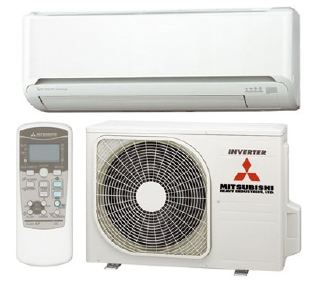 A&B Refrigeration And Air Conditioning can provide Air Conditioning Installation and Repair Services throughout Ireland. We have a highly experienced team who are able to design, install and maintain a wide variety of air conditioning systems for all types of commercial situations from idea conception to a fully working system.
Initial consultation:
Our high quality installation service begins when the first contact is made. We visit your site, walk around the site with you discussing your expectations and needs, as well as pointing out all the relevant information you'll need to know.
Dealing only with the major manufacturers of air conditioning technology such as Mitsubishi, Daikin, Toshiba and Fujitsu, we can offer competitive quotes for a wide range of installation requirements. By utilizing the latest technology in your commercial air conditioning we can ensure that you will benefit from the most ozone friendly and quietest units that have also have the added bonus of being low energy consumers too.
Service & Maintenance Programmes:
Once you have had an air conditioning unit installed, one of the keys to maintaining and keeping it problem free is to ensure you have periodical air conditioning services – these will make sure that all the elements of the system are working correctly and as efficiently as possible.
We have extensive experience across a wide range of types and most manufacturers of air conditioning units – so not only can we diagnose faults quickly, we are also able to carry out a large percentage of your air conditioning repairs on the spot, too.
Please contact us for further information and to discuss any requirements you may have.
Reviews and Ratings
We do not have any reviews about A & B Refrigeration available right now.