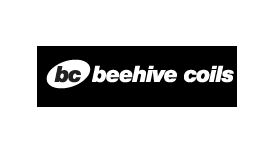 Beehive was originally established in the historic horse racing town of Newmarket during 1968 by The Chairman (Frederick J. Bartram). The Chairman had already been working in the refrigeration industry since the early 1940's so had an extensive field of experience in air conditioning design and was instrumental in creating the foundations to which our design programs in use today have been built around.
Sadly, the Chairman (Frederick J. Bartram) passed away in 2014 after nearly 50 years in the company, working almost every day, even at the age of 93. Please click here to find out more about the Chairman of Beehive Coils and the key elements he used to build the foundations of the company on, which are still as present today as they ever were.
Ever since being founded back in the 60's, we have been designing and manufacturing products for the HVAC+R market, continuously striving to offer our customers more choices, better lead times and competitive prices as well as maintaining our renowned excellent service levels and high quality products.
We are still situated in Newmarket today and The Chairman's son, Robert, is the Managing Director whilst his Grandson, Mark is a Director of the company. Family is a core part of Beehive and this is reflected in the care and attention we give each and every one of our customers and employees.
---
Reviews and Ratings
Susan Haybridge, Ipswich, Suffolk
Excellent company, we needed replacement evaporator coils quickly and they helped us out. Great quality coils, so much better than the European stuff we used to buy-in. Will definitely keep using them! Thanks, guys!