Recommended Air Conditioning Companies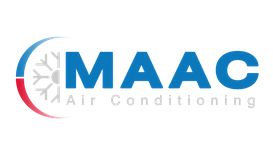 MAAC are experts in the design, supply and installation of air conditioning systems for domestic, commercial and industrial properties and air source heat pumps for domestic properties throughout

Norwich, Norfolk and East Anglia. Homes, rooms, offices and commercial or industrial spaces can be cooled or heated using the latest energy efficient systems from major manufacturers. Our team is fully certified and qualified, and we offer competitive rates in the design, installation, maintenance and servicing of these types of systems.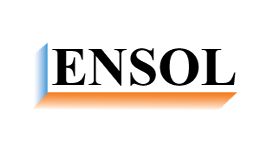 Powered ventilation is ideal for applications where ventilation is required during all weather conditions to remove heat or fumes. Ideal for localised air quality and overheating problems in

commercial and industrial buildings. Ideal for localised cooling problems - e.g workstations next to hot machinery or on raised mezzanine floors. Can incorporate filters, heaters and Evaporative Cooling/DX or chilled water cooling modules.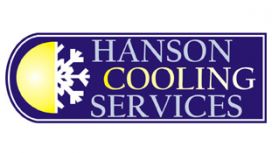 hansoncoolingservices.co.uk
Hanson Cooling Services is an approved installer and maintenance contractor of single, multi split and VRF systems for Mitsubishi Heavy Industries as well as supplying and installing equipment from

all other leading manufacturers. We are also approved installers and maintenance contractors of the innovative LG Art Cool range of wall mounted units, available in a choice of designs and finishes which will complement any traditional or contemporary style.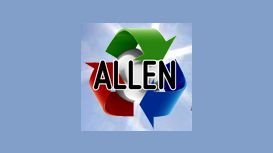 allenairconditioning.co.uk
Based in Halesowen, at the heart of the West Midlands and within easy reach of Junctions 2 or 3 of the M5, Allen Air Conditioning has a combined industry experience totaling over 35 years in the

design, supply, installation, service and maintenance of air conditioning and heat pump systems from the industries leading manufacturers. Kandahar Air Field, Afghanistan - Installation of fixed, split type air conditioning in to temporary structures.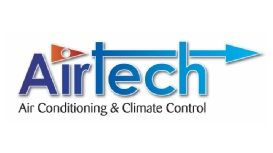 airtechairconditioning.co.uk
The company is made up of two divisions: Airtech Air Conditioning Services Ltd (for new installations) and Airtech Service & Maintenance Ltd (for aftercare). Airtech was formed in 1979 to specialise

in Air Conditioning & Heat Pump Systems. Over the years the company has grown, and now covers all aspects of heating, ventilation and air conditioning. Our customer base is diverse, ranging from a mobile unit for an individual customer to complex systems for the Houses of Parliament Westminster London.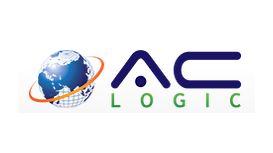 At AC Logic, our mission is to be the first choice for all air conditioning solutions and maintenance throughout Woking, Surrey and Guildford. We have years of industry expertise and know how, to

ensure your your environment is a better place to live, work and play.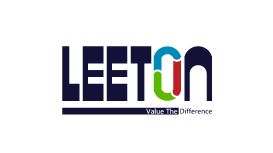 The Leeton Group can provide air conditioning systems that deliver the comfortable and productive working environments for commercial and industrial businesses. By providing the complete package,

design, installation and servicing, we can ensure that whatever your unique requirements are, they will be managed by our trained and dedicated team. Correct design, installation, commissioning and maintenance of systems will keep you cool in summer and warm in winter and improve ventilation making the workplace a much healthier environment.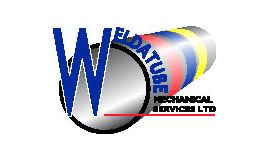 Weldatube Mechanical Services was started in 1998 and provides a full range of products and services in the air conditionining, ventilation and heating environments. To see more of our products go to

either products or services Weldatube Mechanical has established itself in the air conditioning and ventilation market with a quality service and team.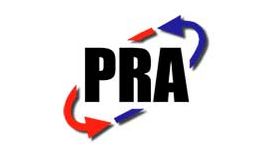 We supply air conditioning units and provide full air conditioning installation, maintenance, cleaning and air con repairs for a wide range of customers across the UK. This includes installation and

maintenance in offices, shops, surgeries and waiting rooms, pharmacies, salons, industrial premises as well as domestic premises. We can work for commercial property management agents and end users. We can also supply and mobile air con units. We offer a 24 hour, 7 days a week response service.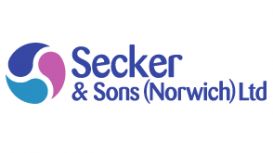 The story of Secker & Sons dates back to 1945 when William Secker established the business as a sole trader, just as the war ended. The initial focus of the business was commercial refrigeration

engineering and William started the company with five employees and two service vehicles. During the 1950's William Secker turned his attention to the domestic market as this was a relatively undeveloped sector – only 13% of UK homes had a refrigerator by 1960 compared to 96% in the USA.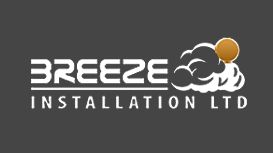 breezeinstallations.co.uk
We specialise in residential and commercial air conditioning repair and servicing. From emergency repair to design and installation, our engineers can provide the solution. Air conditioning is a

cost-effective and energy efficient way of controlling your room temperature at home and at work. Whether you want a new system or maintenance for your old one, our qualified technicians can provide the answer. With the right system, you can save money and achieve the perfect environment indoors.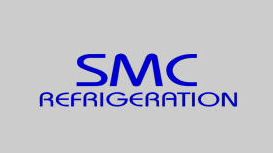 SMC Refrigeration are Toshiba registered air conditioning installers. We design, install and service all types and sizes of refrigeration, plumbing & heating and air con systems from smaller

domestic/conservatory installations, medium sized for shops, offices, surgeries, pubs and restaurants right up to large industrial (VRF) systems for office blocks, hotels and hospitals and Mortuaries (Morgues).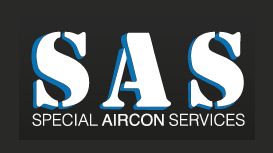 specialairconservices.co.uk
Established in May 2013 we are a Shrewsbury based family run team. Colin, our engineer, orignates from Mid Wales and has over 10 years experience in the air conditioning industry, together with many

years of experience in other fields, such as general maintenance, makes an ideal air conditioning engineer. Many practical skills learnt along the way make for the ideal, all round installer with an excellent ability to problem solve even in the most complicated situations.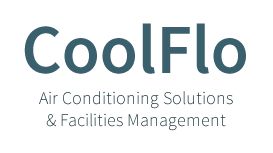 At Cool Flo, we have years of experience in the mechanical services industry. We specialise in the installation and maintenance of Air-conditioning Systems and extensive Facilities Management

Services. We have a team of qualified, reliable engineers and access to subcontractors enabling us to respond to broad spectrum of client requirements ranging from plumbing and electrics to gardening, painting and decorating. We pride ourselves in our efficiency and reliability.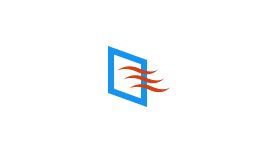 interspacebuildingservices.com
Since the company formation of 2003 we have carried out a wide range of installations from initial tender stage through to completion. At Interspace Building Services we put our clients and the

environment first, so that you know you are working with a company you can trust. Offering a wealth of experience in all aspects of building services and employing Low Carbon Consultants and accredited Low Carbon Energy Air Conditioning Systems Inspectors.
---
Having an HVAC system installed at home and used on an everyday basis means you will need the help and assistance of your air conditioning company and installation provider, or any air conditioning company, at some point. No matter if it comes to installation, repair, or maintenance, working with a reliable and highly professional air conditioning company is important so you can enjoy a cost-effective and smooth-running HVAC system for many years. Even if your HVAC system is new and not in need of repair or replacement, an annual maintenance check is important. This is when you need the help of a reliable and reputable air conditioning company, in order to have the peace of mind that your HVAC system is running right and there are no additional issues that should be taken care of. No matter if your HVAC system is newer or older, either way, you will need to hire a consultant from an air conditioning company at some point. However, finding a truly professional and really reliable air conditioning company is sometimes a challenge. In today's article, we provide you with some food for thought about what are five of the main aspects and areas you should consider when looking for the right air conditioning company for your needs and requirements.
Air Conditioning Company: Licensing and Experience
One of the main factors that will determine your choice of an air conditioning company is the experience the company's team of experts have. The more experience an air conditioning company has and the more years it has been in the industry, the better. Of course, it is also important to pay attention to the fact that the air conditioning company should have experience at your very specific project, be it installation, maintenance, or repair, not just experience in general. Since your HVAC equipment is among the biggest investments in your home, your definitely want full assurance that you are getting the best value of service for your money, therefore you need a truly experienced and properly licensed air conditioning company and each member of this air conditioning company with the proper training and knowledge to take care of your project.
Therefore, when you are looking for the best air conditioning company, you should definitely pay attention to experience, licensing, also at least a minimal level of insurance that will protect you and the air conditioning company in case of an injury or accidental damage. Experience of the air conditioning company is very important not simply because it shows the longevity of time the air conditioning company is established on the market, but mainly because it shows the stability of the air conditioning company that indicates this air conditioning company contractor is doing things right. When searching for a good air conditioning company, do not hesitate to ask the prospective contractor about the certifications they have, what methods they use, what training the employees are getting, etc.
Air Conditioning Company: Home Evaluation
When looking for an air conditioning company, make sure to go for the contractor that provides you with a free home evaluation. This initial step is very important because it gives you the chance to have your home and HVAC system professionally inspected and the air conditioning company will be able to provide you with the best solutions for heating and cooling of your home, depending on its specifics. Furthermore, an air conditioning contractor should inspect the duct system for leaks, loose segments, insulation, keep in mind the number of windows in your home, know what the square footage of your home is, what type of insulation, etc.
Next, all the data collected during this initial home evaluation will give the air conditioning company important insight of what the best heating and cooling system are for your home and what they can recommend as the best solution. Next, the air conditioning company should provide you with a written estimate and this will give you the chance to compare costs, warranties, and energy efficiency among all proposals you get from different air conditioning company contractors. However, make sure that when you are choosing an air conditioning company, going for the lowest priced offer is not necessarily the best approach. At the end of the day, you are getting what you are paying for.
Air Conditioning Company: References and Referrals
Of course, one of the most effective ways to find a reliable and reputable air conditioning company is by checking different references and referrals. Word-of-mouth is a very effective approach in such cases, therefore we recommend you speak to your family, friends, and colleagues. Perhaps some of them will be able to provide you with recommendations on an air conditioning company they have recently worked with and they are happy with the job done. When getting recommendations for an air conditioning company, do not miss to ask if all jobs have been done on time and within the budget, as these two factors are also very important for determining whether you want to hire a particular air conditioning company or not.
Air Conditioning Company: Special Offers and Deals
Since an HVAC system is a pretty serious expense and investment for your home, you are also recommended to take your time and shop around for some special offers and deals. Often, special deals in the industry are seasonal, so if you are not in a rush of finding an air conditioning company quickly, you can wait for a while to get these good deals from an air conditioning company.
Air Conditioning Company: Efficiency
When it comes to an HVAC system, efficiency is very important and one of the main factors that will determine your choice. Therefore, make sure to consult with your air conditioning company and share that you are looking for the most efficient equipment that meets your budget. A reliable and experienced air conditioning company will be able to provide you with recommendations on what to choose and tips for how to get the most for your money. Choose a reliable and professional air conditioning company and you will be able to benefit from a lot.
Air conditioning company: Licensing and experience
Air conditioning company: Home evaluation
Air conditioning company: References and referrals
Air conditioning company: Special offers and deals
Air conditioning company: Efficiency