Recommended Air Conditioning Companies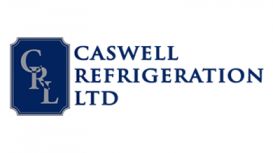 At Caswell Refrigeration Ltd, we have more than 40 years of experience working in the dairy, refrigeration and air conditioning industries. We supply dairy accessories and chemicals. We offer

comprehensive air conditioning and refrigeration services, from unit installations to maintenance and repairs. We are an official distributor of Mueller Milk Cooling Systems. We're happy to visit your workplace and offer the advice and support you need.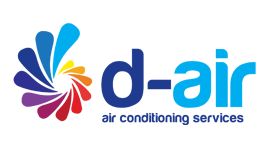 With over 25 years' experience in the air conditioning industry, we have the expertise and resources to address every stage of the air conditioning life-cycle – from survey, design, installation

and maintenance through to emergency repair. We specialise in both domestic and commercial sectors offering you the latest air conditioning services, installation, maintenance and technologies – meeting all of your requirements.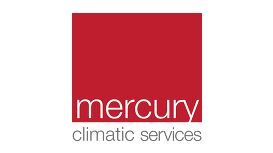 Mercury Climatic Services Ltd is a leading UK supplier and installer of new and re-conditioned HVAC systems (heating, ventilation and air-conditioning). With an emphasis on energy efficiency and low

running costs, working with Mercury makes perfect environmental and economic sense. Utilising the skills and expertise of the Mercury Climatic service professionals will ensure your HVAC heating, ventilation and air-conditioning systems are installed and well-managed to create a comfortable working environment for your workforce and the equipment within it.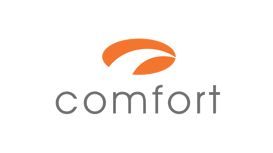 comfort environment group (CE) provides air conditioning, cooling, heat pump and heat recovery ventilation systems as well as all associated services. Total project management for residential and

commercial buildings, direct or in association with your design or construction team. comfort service & maintenance (CSM) provides for every aspect of servicing, repair and maintenance of your building equipment and services. A range of planned maintenance programmes is provided to suit each customers needs and pocket.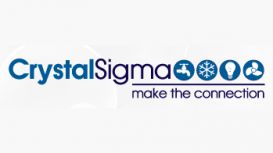 Our creative solutions in refrigeration, ventilation, heating and electrical services, air conditioning Oxford, air conditioning Essex cater for both the domestic and commercial sectors, and we pride

ourselves in providing the best result for you. Crystal Sigma is a leading specialist in refrigeration, ventilation, heating and electrical services, air conditioning Essex, London, for the home and the business place.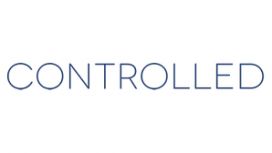 Controlled Climate Limited is a full-service air conditioning company, located in Wells, Somerset near Bristol, in the South West of the UK. From start to finish, Controlled Climate Limited's total

service air conditioning can help you find the most affordable air conditioning solution for your needs.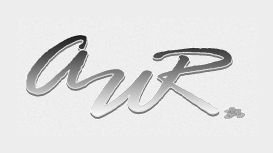 We achieve the highest standards of professional installations by incorporating minimum disruption, maximum respect for property and swift installation to the highest Health and Safety standards. No

job too big or small, from a single split system in a bedroom to a large VRF or VRV system in an office block, factory, club or warehouse environment. Between our team we have over 60 years of experience in the installation of refrigeration systems ranging from the smallest coldroom in a restaurant and cellar cooling to the largest supermarket system.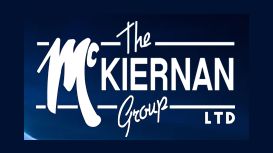 The McKiernan Group Ltd was founded in 1950 and has established a reputation as a leading supplier of industrial heating ventilation and mechanical services throughout the UK. It employs some 50

people and is engaged in contracts ranging up to £1 million throughout the UK, both directly or through major contractors. Our Accrington-based factory and Head Office are situated at the very heart of Britain's motorway system.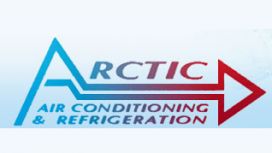 Arctic Air Conditioning & Refrigeration who have been established for over 17 years and opened by the Managing Director Keith Skerratt who has himself over 30 years experience in the Refrigeration and

Air conditioning industry. Arctic ensure its engineers are continuously trained and updated to the high standards expected to cover all new aspects of the industry, especially the new F-Gas regulations and welcome the forward thinking of the industry to encourage the return of natural refrigerants and use of renewable energy.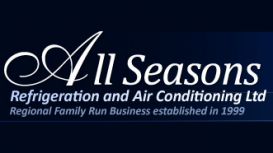 All Seasons provide a full Refrigeration & Air Conditioning package to the private, retail, public and commercial sector throughout Lincolnshire and sell refrigerated cabinets throughout the UK. We

offer a 24-hour emergency repair service to ensure failed equipment is back up and running as soon as possible in order to minimize the risk of product loss. Our service vehicles are equipped with a wide range of commonly used parts and refrigerants to maximise on the spot repairs.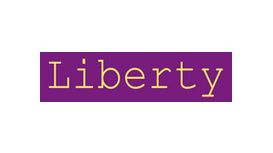 We offer an extensive range of building services and construction solutions in mechanical and electrical services including design, installation, maintenance and service repairs. Strategic innovations

in line with current energy and carbon footprint requirements are catered for. As a company we can provide total facilities maintenance in hard services as well as project development of mechanical and electrical installations together with and planned preventative maintenance scheduling.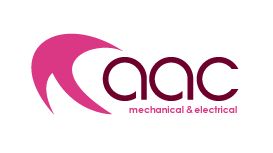 Since 1999, AAC has been serving London, Hertfordshire, Bedfordshire and the rest of the Home Counties from our head office in Welwyn Garden City. From our beginnings as air conditioning experts, our

company has evolved and expanded to offer ventilation, electrical, plumbing and heating, security services and renewable energy products. We also offer building installation services, from toilets and plug sockets to a complete turnkey package.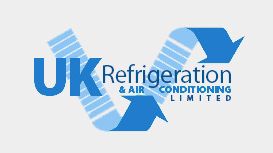 The use of refrigeration in today's commercial markets is, in many cases, absolutely vital to the success of the business. Without it, produce couldn't be stored for extended periods of time, certain

types of produce couldn't be sold at all, and of course, as a result, the business in question wouldn't survive.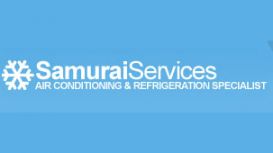 At Samurai Air Conditioning (UK) we are aware of the importance of air conditioning in your home or at your business premises. With over 25 years experience in the air conditioning installation

business and 9 years as an established company Samurai Services Air Conditioning (UK) has all the knowledge, tools and skills to install, repair and maintain new and existing air conditioning systems.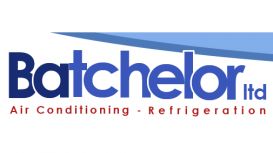 If your business relies on its cooling and ventilation systems, product reliability and safety are imperative. You need to know your systems have been professionally installed and that your

maintenance contractor offers a prompt service. Batchelor Air Conditioning and Refrigeration Limited specialise in commercial and industrial systems, installing systems from the leading brands including Daikin and Mitsubishi Electric. Our core service area covers Buckinghamshire, Bedfordshire, Hertfordshire, Northamptonshire, Cambridgeshire and Oxfordshire.
---
Having an HVAC system installed at home and used on an everyday basis means you will need the help and assistance of your air conditioning company and installation provider, or any air conditioning company, at some point. No matter if it comes to installation, repair, or maintenance, working with a reliable and highly professional air conditioning company is important so you can enjoy a cost-effective and smooth-running HVAC system for many years. Even if your HVAC system is new and not in need of repair or replacement, an annual maintenance check is important. This is when you need the help of a reliable and reputable air conditioning company, in order to have the peace of mind that your HVAC system is running right and there are no additional issues that should be taken care of. No matter if your HVAC system is newer or older, either way, you will need to hire a consultant from an air conditioning company at some point. However, finding a truly professional and really reliable air conditioning company is sometimes a challenge. In today's article, we provide you with some food for thought about what are five of the main aspects and areas you should consider when looking for the right air conditioning company for your needs and requirements.
Air Conditioning Company: Licensing and Experience
One of the main factors that will determine your choice of an air conditioning company is the experience the company's team of experts have. The more experience an air conditioning company has and the more years it has been in the industry, the better. Of course, it is also important to pay attention to the fact that the air conditioning company should have experience at your very specific project, be it installation, maintenance, or repair, not just experience in general. Since your HVAC equipment is among the biggest investments in your home, your definitely want full assurance that you are getting the best value of service for your money, therefore you need a truly experienced and properly licensed air conditioning company and each member of this air conditioning company with the proper training and knowledge to take care of your project.
Therefore, when you are looking for the best air conditioning company, you should definitely pay attention to experience, licensing, also at least a minimal level of insurance that will protect you and the air conditioning company in case of an injury or accidental damage. Experience of the air conditioning company is very important not simply because it shows the longevity of time the air conditioning company is established on the market, but mainly because it shows the stability of the air conditioning company that indicates this air conditioning company contractor is doing things right. When searching for a good air conditioning company, do not hesitate to ask the prospective contractor about the certifications they have, what methods they use, what training the employees are getting, etc.
Air Conditioning Company: Home Evaluation
When looking for an air conditioning company, make sure to go for the contractor that provides you with a free home evaluation. This initial step is very important because it gives you the chance to have your home and HVAC system professionally inspected and the air conditioning company will be able to provide you with the best solutions for heating and cooling of your home, depending on its specifics. Furthermore, an air conditioning contractor should inspect the duct system for leaks, loose segments, insulation, keep in mind the number of windows in your home, know what the square footage of your home is, what type of insulation, etc.
Next, all the data collected during this initial home evaluation will give the air conditioning company important insight of what the best heating and cooling system are for your home and what they can recommend as the best solution. Next, the air conditioning company should provide you with a written estimate and this will give you the chance to compare costs, warranties, and energy efficiency among all proposals you get from different air conditioning company contractors. However, make sure that when you are choosing an air conditioning company, going for the lowest priced offer is not necessarily the best approach. At the end of the day, you are getting what you are paying for.
Air Conditioning Company: References and Referrals
Of course, one of the most effective ways to find a reliable and reputable air conditioning company is by checking different references and referrals. Word-of-mouth is a very effective approach in such cases, therefore we recommend you speak to your family, friends, and colleagues. Perhaps some of them will be able to provide you with recommendations on an air conditioning company they have recently worked with and they are happy with the job done. When getting recommendations for an air conditioning company, do not miss to ask if all jobs have been done on time and within the budget, as these two factors are also very important for determining whether you want to hire a particular air conditioning company or not.
Air Conditioning Company: Special Offers and Deals
Since an HVAC system is a pretty serious expense and investment for your home, you are also recommended to take your time and shop around for some special offers and deals. Often, special deals in the industry are seasonal, so if you are not in a rush of finding an air conditioning company quickly, you can wait for a while to get these good deals from an air conditioning company.
Air Conditioning Company: Efficiency
When it comes to an HVAC system, efficiency is very important and one of the main factors that will determine your choice. Therefore, make sure to consult with your air conditioning company and share that you are looking for the most efficient equipment that meets your budget. A reliable and experienced air conditioning company will be able to provide you with recommendations on what to choose and tips for how to get the most for your money. Choose a reliable and professional air conditioning company and you will be able to benefit from a lot.
Air conditioning company: Licensing and experience
Air conditioning company: Home evaluation
Air conditioning company: References and referrals
Air conditioning company: Special offers and deals
Air conditioning company: Efficiency