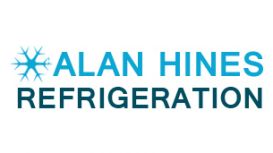 Alan Hines Refrigeration specialise in installing, maintaining and repairing commercial refrigeration and air condition. With 14 years of experience in the industry we provide a very high standard of

service but at a price that suits the current economic climate. All work undertaken is completed to our very high standards and at great value for money. Whether you are looking to install new equipment or simply maintain or upgrade any existing equipment we have the solution for you!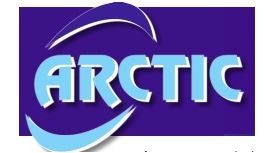 We offer a wide range of refrigeration, airconditioning and catering equipment online including wine coolers, chest freezers, ice makers, back bar bottle coolers plus the full range of Burco catering

items. In addition we offer a comprehensive range of Dimplex heating products along with popular dehumidifiers, humidifiers and air purifiers.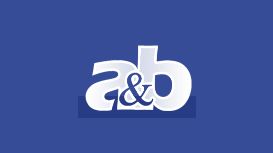 A&B Refrigeration And Air Conditioning is a company that believes in providing Total Solutions, from design through to commissioning and maintenance, working in partnership with the customer. Our

refrigeration and air conditioning solutions enable end users to reduce energy consumption and drive down lifecycle operating costs. As A&B Refrigeration is manufacturer independent, we can source a wide range of equipment which best suits the customers' needs and budget.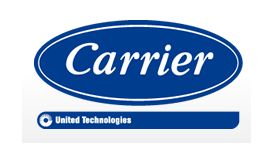 We are unlike any other air conditioning rental company in Ireland. Through years of hard work and dedication, we have created a name for ourselves in the industry. As a key part of the Carrier

Corporation, we have a support network which allows us to extend our knowledge and expertise. All Carrier units are required to pass service maintenance checks, so that we can ensure that they are ready to dispatch immediately.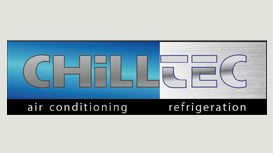 Chilltec Refrigeration are an Air Conditioning and Refrigeration Specialist based in Ballymena, Northern Ireland. We supply, install, repair and maintain industrial and commercial Refrigeration and

Air conditioning systems and have become one of Ireland's specialists in the supply of VRV Air Conditioning Systems, Split AC Units, Walk in Freezers and Coldrooms.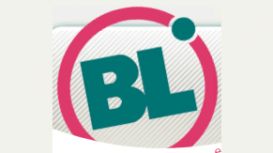 BL Refrigeration and Air Conditioning have been in the business now for over thirty years but are looking forward to the opportunities and challenges to come that we face in the 21st Century. Over the

years BL has built a team of well trained dedicated people who take a pride in the level of service we provide for our clients. We provide a 24/7 emergency call out facility which gives clients confidence in the continuous operation of critical systems.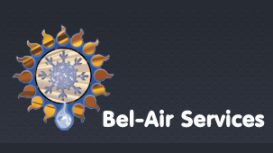 Bel Air Services, a leading air conditioning company operating across the UK and Ireland. We pride ourselves in delivering world class products and service by specialising in the design, installation

and maintenance of air conditioning systems. Our partners include some of the world's leading manufacturers of air conditioning systems ensuring our customers have access to the most innovative and efficient air conditioning systems available. We also provide a range of energy performance assessments to enable our clients to comply with current legislation which includes EPBD compliance.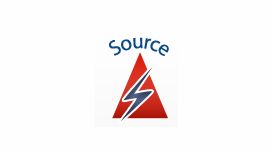 This is a branch of our business that has been expanding rapidly in these challenging times. We implement business energy saving strategies that will reduce your energy consumption and carbon

footprint. Our energy management calculations will clearly demonstrate the savings made over a period of time while taking into account equipment and installation costs. Precise details of the 'pay back period is given in a comprehensive preliminary report.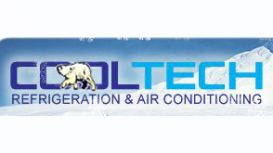 Cooltech Refrigeration & Air Conditioning Ireland is one of the leading specialists in the field of Refrigeration, Air Conditioning and Cold Storage Systems for Industrial and Commercial Property

Owners. Operating out of our offices situated in Newry, County Down. Our commitment is to provide a professional service to our Northern Ireland and Ireland customers.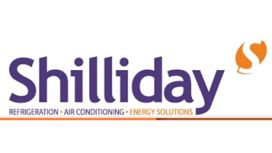 Our reputation for providing a high quality and reliable service is important to us, and we passionately believe in developing and maintaining good relationships with our clients. Our in-house design

team is highly skilled in designing and creating energy efficient systems for all your refrigeration or air conditioning needs. Increasingly important as our customers are placed under increasing pressure to save energy and decrease utility costs.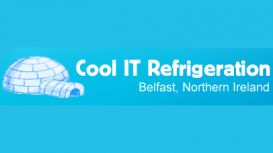 Complete design, supply and installation of air condition equipment for all commerical organisations. Cool IT Refrigeration has been supplying, installing, and servicing refrigeration and air

conditioning equipment for 30 years. We take great pride in offering a personal service to meet the needs of all our customers at affordable prices. We can source refrigeration equipment for all commercial businesses from local shops to large enterprise organisation.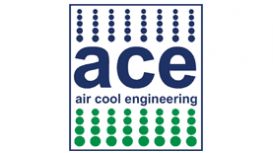 With finite fossil fuel resources and crippling energy costs, businesses and homeowners are now searching for efficient, effective and affordable solutions to heat and generate energy for their

properties. Attractive government incentives, realistic 'return on investment' and continuous technological improvements, Now make it the perfect time to turn Green and start making those essential savings on your energy bills.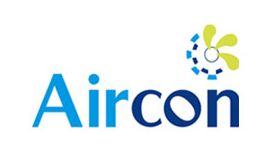 Established in June 1996, Aircon has built its reputation on providing consistent quality service with competitive prices for air conditioning design, supply, maintenance, installation and service. We

have strong in house design capabilities. Supported by a customer orientated sales team together with in house trained service engineers, we endeavour to exceed our client's expectations every time.